Print
After-sales and warranty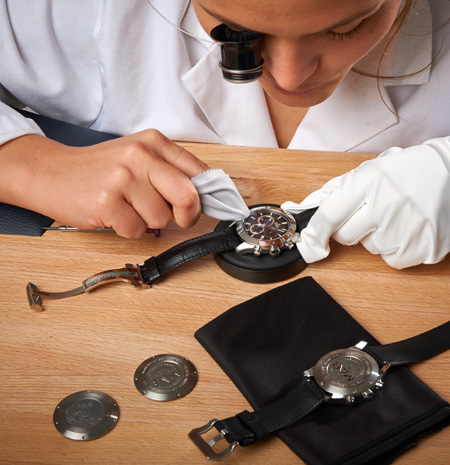 AFTER-SALES
Marcel Bouvier timepieces undergo rigorous checks before they are delivered to their delighted owners.
Unfortunately, we are not infallible and, if a problem should occur, please do not hesitate to contact us by email (sav@marcelbouvier.ch) or write to us at:
Marcel Bouvier Manufacture SA
SAV
CH 2882 St-Ursanne
We will inform you of the best solution to resolve your problem, depending on your location.
INSTRUCTIONS FOR USE
You can download or print the instructions for use for your timepiece; click the PDF document below to open it




Instructions for use (in French)
---
WARRANTY
Marcel Bouvier offers a 36-month warranty for every watch it manufactures.
Trust is, and will always be, at the heart of the unwavering relationship between Marcel Bouvier and its customers, around the world.
The quest for excellence, the choices made at every step in the decision-making process and the skills of our partners ensure reliability under the harshest conditions.
Each Marcel Bouvier watch undergoes a series of demanding tests which means you are guaranteed perfect operation under all circumstances.
Each Marcel Bouvier watch case is subjected to a water immersion test and to pressure 20% higher than that guaranteed. After final assembly, another pressure sealing test is carried out, along with operational tests and a rigorous inspection of the finish, by the watchmaker who assembled your watch and who will sign your certificate of origin and authenticity.
Marcel Bouvier Manufacture SA disclaims any relationship to, or any liability for, watches or other objects bearing the Marcel Bouvier name, its identity, its logo or symbol, sold by other retailers.
The purchaser bears sole responsibility for the purchase of such an object from an unauthorised third party, in particular in the event of counterfeiting or inferior quality. Marcel Bouvier Manufacture SA shall not be bound by any explicit or implicit warranty, maintenance or any other obligation for products sold by third parties which are not accompanied by the duly stamped Marcel Bouvier international warranty certificate.