Print
History
Marcel Bouvier: a hub of watchmaking culture,
ethical values, elegance and luxury
In 1876, Joseph Bouvier created his own watch manufacture in the small medieval town of St-Ursanne.
In 1908, his son Paul started to specialise in creating watch cases, employing over 200 people. Over a number of decades, the products manufactured gained recognition from the entire watchmaking profession for their exceptional quality and finish.
In 1916, Marcel Bouvier was born in St-Ursanne. The eldest of three boys, he started helping his parents from a very young age.
As a young adult, he served his country during the mobilisation, becoming involved in the postal service for the troops, which later became his profession.

An upstanding, discreet and modest man, altruistic and respectful, he spent much of his energy educating his five children, but also found the time and strength of character to help his neighbours and the most deprived families, sharing his values (rigour, reliability, dedication, honesty) with them.
A man of faith, with great conviction, he led by example, and devoted a large part of himself and his life to others.
Located in Switzerland's watchmaking heart, with its excellence and skills, the Marcel Bouvier brand is the rebirth of over a century's worth of savoir-faire, continuing its founder's values and inspired by the legendary elegance of Jackie Bouvier-Kennedy.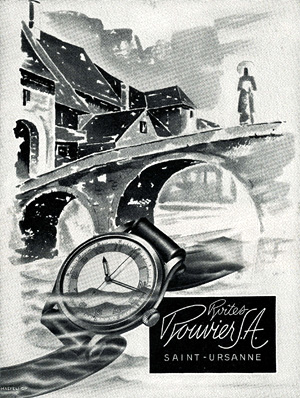 ---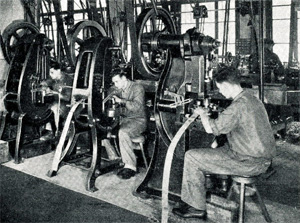 Small stamping presses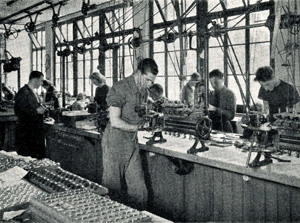 Creating escapements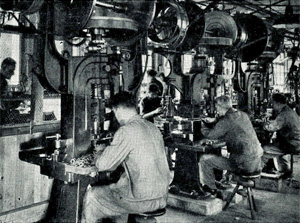 Stamping, group of balances